Tips On How To Win At Texas Holdem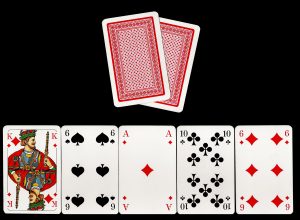 The most popular variation of poker around the world, famous since the first World Series of Poker celebrated in 1970, Texas Holdem has been around for a while and much has been said about it. By that we mean that from the greatest players to amateurs, everyone seems to have their say on how to play it well. As important as it is to bet properly on the felt, we also thought it might be useful to look at some strategies that will help you master this game.
Alfred Alvarez, a poet and a poker player at the same time, once said that Holdem was a game of calculated aggression, adding that if your cards were good enough to call a bet, then they were good enough to raise with.
However true this might be, there are a series of steps that can be followed in order to start winning at Texas Holdem poker, maybe even every time. Of course, learning the basics is the first logical part of this, as the better you know the rules and the possible twists, the more likely you will be able to win against your opponents. Basics don't only include knowing poker hand rankings, but also pot odds, the rotating blind system or the number of bets per round, among other things.
Once you master these fundamental aspects, you can then move on to more advanced concepts of this poker variation. Perhaps the most important element at this stage will be learning about your opponents and the kind of game they play. This will take time and facing many players at many tables but, if you observe them closely, you will eventually be able to predict how they play their hands being one step ahead of them all the time. This is informally known as "soul reading", something that the world's top players such as Daniel Negreanu have learnt to master.
The best way to eventually become great at Texas Holdem is to practice. Play as many times as you can, and pay close attention so that each win or lose becomes a lesson. It might take a while before you start shining on the felt, but patience is a fundamental aspect of learning. You will also eventually see that although it is impossible to calculate the right call provided that you play poker with incomplete information, you can use the one that is available in order to make your decisions – which should be the ones with the largest expected value.
Texas Holdem has become so famous because it is a fun and challenging variation of poker. It puts your skills to test and it is also quite entertaining to learn to make the right moves and predict your opponents' hands. There are no formulas to win at it every time, but, as we have mentioned here, there are ways to improve and raise your odds of beating the other players. Wise words to keep in mind, said by Jack London, are that you will not always have good hands and learning to play a band hand well is fundamental. This, of course, applies both on the felt and in life.